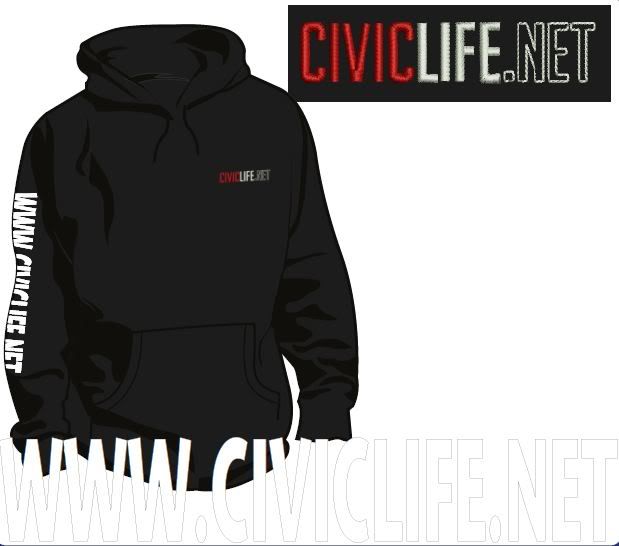 £25 Per hoody
Anyone interested?
Sizes
XS - To fit: 36"S - To fit: 38"M - To fit: 40"L - To fit: 42/44"XL - To fit: 46"XXL - To fit: 48"3XL - To fit: 50/52"
Final design will be small logo on the front left,
www.civiclife.net
on the arm in white. Hoodies will be black in colour.
If you want one, payment of £25 to
porker_1984@hotmail.com
with your username, size required and address please.
I will get them made when I have 10+ Orders.
Recieved payments from
vtecfalo
Afy
Afy
Kev_D16
Smiler81
liamtelfer